Denver and Northern Colorado Home Inspections
Standard Home Inspection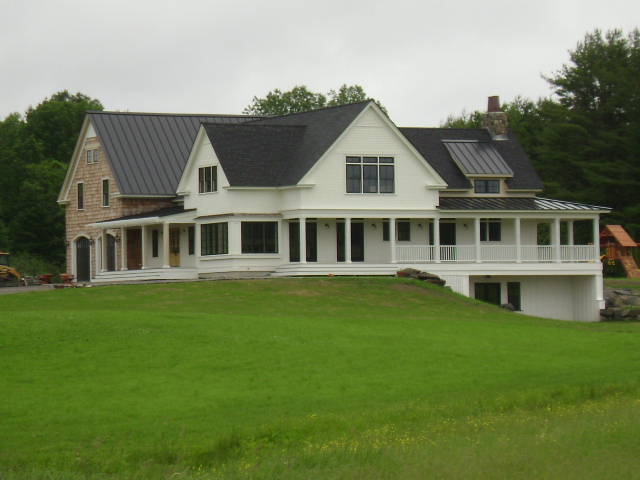 Criterium-Cona Engineers Standard Home Inspection is a limited visual inspection consistent with the standards of practice of the National Academy of Building Inspection Engineers (NABIE), designed to identify significant deficiencies and/or repairs needed in the major systems of a home (structural, heating, air conditioning, plumbing, electrical, roof, exterior) and to provide a general understanding of the property's current condition.
We look at the following areas during our Standard Home Inspection:
| | |
| --- | --- |
| Structure | Interior |
| Wood-Destroying Insect Activity | Exterior |
| Basement Water | Roofing |
| Ventilation | Life and Fire Safety |
| Heating and Cooling Energy Efficiency | Pool and Spa |
| Plumbing | Environmental |
| Electrical | |
We write our home inspection reports in plain English that our clients find easy to follow. The most popular feature of a Criterium report is our Home Maintenance Plan, which provides home owners with useful information about their home's expected condition for the next ten years.
Call Criterium-Cona Engineers at 720-788-6680 for a free quote. Our pricing is determined by the age, size and location of the home and the service(s) requested.
Additional Home Inspection Services
Manufactured Home Inspections
We offer the same through and quality inspections for manufactured and mobile homeowners or prospective homeowners.
Exhaustive Home Inspection
This includes a standard inspection plus invasive testing and/or equipment disassembly (as approved in advance by you and the property owner). The purpose is to gather all available and relevant information about the property. This more extensive inspection goes beyond the available visible evidence and provides an even more thorough analysis.
Troubleshooting and Diagnostics
Sometimes problems arise that require the expert diagnosis and evaluation of an engineer. That's where Criterium-Cona Engineers comes in. We can diagnose specific problems and give you concrete answers to questions like "why is this happening?" and "what should I do to correct it?". Our inspections are objective and unbiased. The results are practical and reliable. Working with Criterium-Cona Engineers can help you avoid paying for unnecessary repairs or overlooking a growing problem that will cost you much more later on. Never leave something as expensive as you home or investment property to chance. Count on Criterium-Cona Engineers for the right solution.