About Criterium-Cona Engineers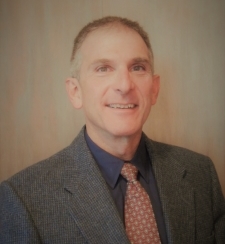 John Cona is a Mechanical Engineer from Colorado with over 30 years of experience in Engineering related services.
Mr. Cona has a wide range of experience in the building materials industry with a broad background of technical and management skills.
Mr. Cona has a reputation for seeing both the forest and the trees and calmly assessing a problem and focusing on developing a workable solution.
---
Criterium-Cona Engineers is a full service consulting engineering firm.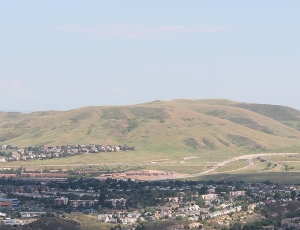 We provide our clients with the most complete building inspection services available throughout the Denver-Aurora-Lakewood area in Colorado. We specialize in working with existing buildings offering services which include inspection, diagnostics, maintenance planning and problem solving.
Unlike other inspection and reserve study services, all Criterium inspections are conducted or reviewed by licensed Professional Engineers. As a result, Criterium can provide you with a level of accountability and professionalism that sets us apart in the inspection industry. All our inspections are conducted by experienced engineers with:
Technical Degrees
Rigorous Qualifications Exams
Professional Registration
Continuing Education Requirements
Peer Reviews
Our engineers have experience with residential, municipal, industrial and institutional projects. Our client list includes condominium associations, insurance companies, relocation companies, government agencies and property management companies.
Criterium-Cona Engineers is part of Criterium Engineers, an international engineering consulting company founded in 1957 with offices in more than 30 states. Criterium-Cona Engineers is a consulting engineering company specializing in residential and commercial building inspection and consulting services.
Our leading edge engineering services include condominium and homeowner association reserve studies, commercial property condition assessments, phase I environmental site assessments and residential and commercial structural evaluations. Our many clients, including buyers, owners, lenders and others concerned with the condition of homes and buildings, repeatedly comment on our consistently high level of inspection and consultation services.
We look forward to the opportunity to be of service to you.
Mission Statement:
To be the leading provider of specialized engineering services for building owners, builders, buyers, managers and developers.

To enhance peoples' lives through an improved understanding of the buildings in which they live and work.

To use sound, practical, engineering judgment and skills when evaluating existing buildings.

To continually improve our standard of service through clear and responsive communication.

To approach each project as an opportunity to establish a new "personal best" in professionalism, service and quality.

To maintain a work environment that encourages and acknowledges exemplary service.